February 5 – March 26, 1:00 pm-3:00 pm
Cinamatheque, 304 – 100 Arthur St
Do you remember the first time you went to the movies as a kid? We sure do, and we're recreating the foundational experience every Sunday in February and March. A Cinematheque tradition, and what has become a rite of passage for Winnipeg families, returns with cherished kids' films and free workshops conducted by Art City. Shake the snow off your boots and spend an afternoon at the movies. Please remember that this series is aimed at families with children aged 6-12. We appreciate your cooperation.
Prior to each screening, there will be free stop motion animation workshops offered by Art City in the Artspace lobby from noon-1pm.
Cinematheque acknowledges the continued and generous support of the Assiniboine Credit Union for our Cabin Fever series.
The article continues below
Sun, Feb 5 / 1pm – The Dark Crystal
Sun, Feb 12 / 1pm – The Last Unicorn
Sun, Feb 19 / 1pm – The Witches
Sun, Feb 26 / 1pm – My Neighbor Totoro
Sun, March 5 / 1pm – The Addams Family
Sun, March 12 / 1pm – Kiki's Delivery Service
Sun, March 19 / 1pm – Willy Wonka & the Chocolate Factory
Sun, March 26 / 1pm – Experimental Films for Kids!
PLUS: 
Feb 18, Mar 18 / 10am-1pm –  The Saturday Morning All-You-Can-Eat-Cereal Cartoon Party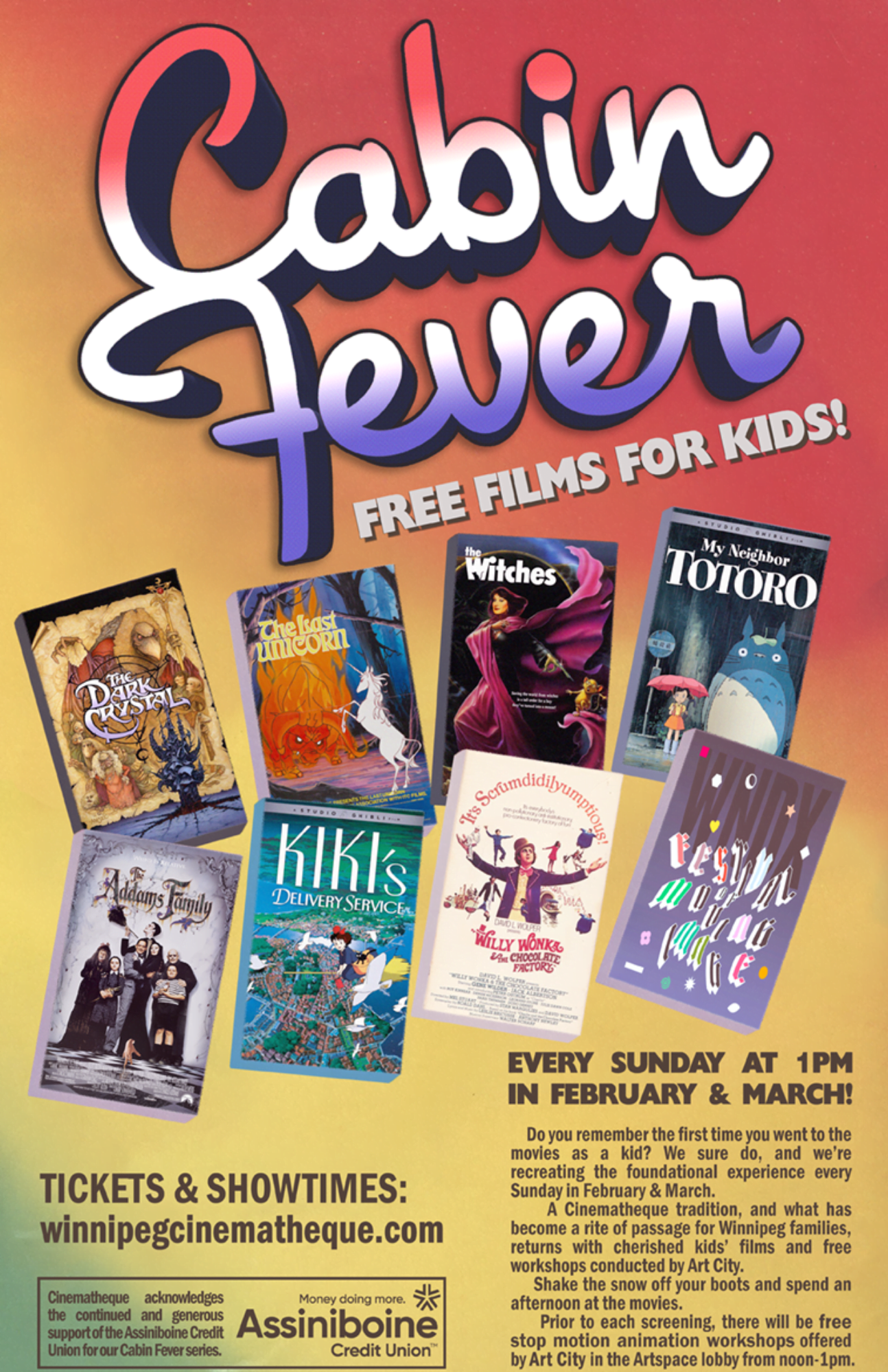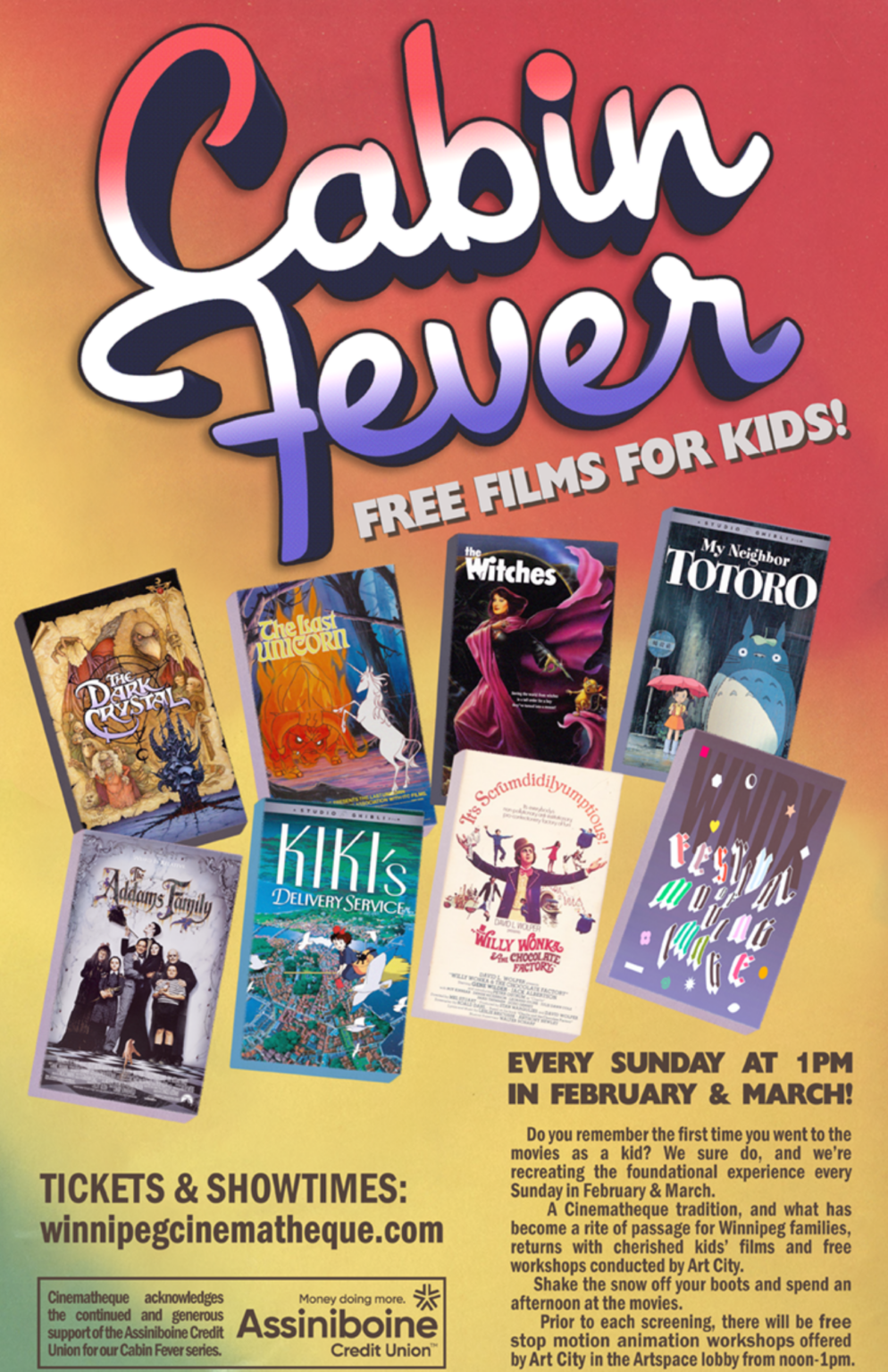 Upcoming Events
📸 Free Photos with Santa @ Cabela's 🗓️ November 13 - December 24, 2023 📍 […]
Find out more »