Here's a list of free things to do in Winnipeg this weekend, July 7-9.  A list of free weekend events is usually posted every Thursday before 7:00 PM.  
If you are planning to go to an event, please click on its header and read the information carefully.  Check if it needs RSVP or registration.  Some events may be free but are donation based which means a donation is expected.  However, donations are mostly at minimal costs.  Events that have "no cover" means free entry but food and drinks are extra.
Downtown:
---
1. First Fridays in the Exchange
Friday, July 7
@ The Exchange District
When Galleries, artist studios and shops stay open late to welcome your visit on the 1st Friday of each month.  Most grand openings are free.  There's a lot more than  listed below so click the header for the schedule.
---
Friday, July 7, 5-8 PM
@ Bear Face General Store, 290 McDermot Avenue
Visit their studio in the Exchange district each month during First Fridays to check out new products and hang out with them. They're on the third floor, through the door and keep going right. 
---
Friday, July 7, 6 – 10 PM
@ Bodegoes, 98 Albert St
A do-over of what to expect from nightlife. r&b jams. underground gems. hiphop joints. No cover Charge.
---
Friday, July 7, 7:00 – 10:00 PM
@ Flatlanders Studio, 782 Main St. 3rd Floor
A group exhibition made up of artist from all over the world and curated by Douglas Lewis. Each artist is asking the question, what is the role of art in a capitalist Western society?
---
Friday, July 7, 7:00 – 10:00 PM
@ Forth, 171 McDermot Ave
French MC Al Pha Toshineza who just released his first album on that label invites you to the Forth for a special rooftop showcase. The event will we intoduced by DJ Jadyn Klassen who will play the finest selection in hiphop, funk, soul, african music.  
---
Friday, July 7, 4:00 – 10:00 PM
@ Elgin Ave (between Lily and Bertha)
One part farmers' market, one part maker pop-up and one part design exhibition. This is the Exchange District's version of the outdoor market.
---
Sunday, July 9, 6-11 PM
@ Under the Canopy, The Forks
Every Sunday until July 30.  Evening begins at 6pm with DJs, followed by an intro dance class, dance showcase and then an open floor. 
---
Promoted Event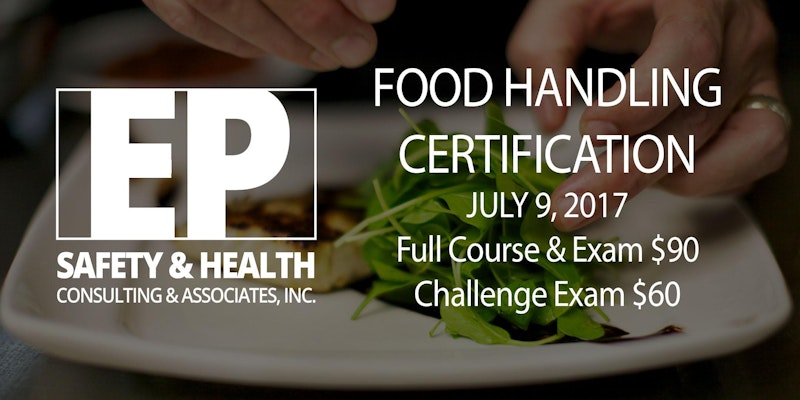 Elsewhere in Winnipeg:
---
8. National Historic Sites Day
Saturday, July 8, 9:00 AM – 5:00 PM
@ Lower Fort Garry National Historic Site, 5925 Highway 9, Saint Andrews, MB
Discover the history behind North America's oldest stone trading fort with a guided tour. Join in the celebration with family-friendly games and activities. 
---
Sunday, July 9, 2:00 – 4:00 PM
@ Corydon Community Centre, 1370 Grosvenor Ave   
DWTR Welcome all skills levels, beginners to advance.  There is no cost to play. Come along and enjoy Sunday afternoon.  
---
Saturday, July 8, 1:00 – 4:00 PM
@ 141 Regent Avenue West
A new day to celebrate historic sites, spearheaded by the National Trust for Canada and Parks Canada. 
---
Every Weekend:
---
11. Corydon's Dancing in the Avenue
Friday-Saturday until August 26, 7-10 PM
@ Corydon Ave, Click the header for the intersection
Put on your dancing shoes and join us every Friday and Saturday on Corydon Avenue and dance under the stars! 
---
Friday-Saturday, on on stage at 9:45 PM
@ 202 Bond St
On July 7 & 8 Performer:  Rockbox
---
Friday-Sunday
@ Various locations
Free admission into city-owned aquatic facilities.
---
Saturday, July 8, 8:00 AM – 3:00 PM
@ St. Norbert Community Centre, 514 Pembina Highway
Over 100 vendors, entertainment and lots of smiles. 
---
15. Transcona BIZ Summer Concert Series
Every Friday until July 28, 6-8 PM
@ Transcona Centennial Square, 135 Regent Ave
Start your weekend off right by heading down the Transcona Centennial Square and enjoy a two-hour concert on the Archambault Pavilion Stage.
---
Saturday, July 8, 9 PM – 11:00 PM (Club open until 1 AM)
@ 1034 Elizabeth Rd
18+. No Cover Charge for Ladies Before 11 PM
---
17. Jazz in the Leo Mol Sculpture Garden
Sunday, July 9, 3:00 – 4:00 PM
@ Leo Mol Sculpture Garden, Assiniboine Park
Escape the noise and heat of the concrete jungle and enjoy the very best of jazz in Winnipeg, in the Leo Mol Sculpture Garden amid blooming flowers, flowing fountains, and beautiful works of art.  Sunday, July 9 performer:  Lianne Fournier
---
18. Summer Music Series at the Lyric Theatre
Sunday, July 9, 7:00 – 9:00 PM
@ Lyric Theatre, Assiniboine Park
Every Sunday (and various dates during the weekday).  Listen to the melodies and harmonies from the Lyric Theatre mingle with the rustle of the leaves in the breeze.  Sunday, July 9 Performer:  Swing Soniq featuring Greg Leskiw with guest Mark Reeves
---
Sunday, July 9, 7 – 10 PM
@ X-Cues Cafe & Lounge, 551 Sargent Ave
This week, Season 6 Finale. We GOT you covered!  No Cover.
---