Free Things to do in Winnipeg This Weekend August 25-27
A list of free weekend events is usually posted every Thursday before 7:00 PM.
If you are planning to go to an event, please click on "More Info" and read carefully. Check if it needs RSVP or registration.  
Some events may be free but are donation based which means a donation is encouraged.  However, donations are mostly at minimal costs.  
Events that have "no cover charge" means free entry but food and drinks are extra.
In Downtown:
---
1) Manitoba Filipino Street Festival
August 26 @ 9:00 am-10:00 pm
This year's Manitoba Filipino Street Festival will be on August 26, 2017 downtown on Broadway Avenue and Memorial Boulevard. The parade will start at 9am and the whole day festivities will continue until 10 pm. We are planning a feast for all your senses. Come and join our Manitoba Filipino Street Festival & Parade as we celebrate and share our rich culture with you! The Philippines is comprised of 7,100 islands with 80 provinces and 170 different dialects. It is…
---
2) Ribfest 2017
August 25 @ 12:00 pm-10:00 pm,
August 26 @ 11:00 am-10:00 pm,
August 27 1:00 am-7:00 pm
@ Festival Stage, The Forks
Recurring Event (See all)
RIBFEST 2017 will include: • Free Music and Entertainment, • Free children's activity area, • Raffles and 50/50 draw, • Food…
Community of Heroes is a free-to-the-public, family-friendly CPR and AED training event. Learn from certified Heart & Stroke resuscitation experts and local heroes from the Winnipeg Fire and Paramedic Services
---
August 25 @ 10:00 am-8:30 pm, August 26 @ 9:30am-6:00pm, August 27 @ 10:00am-5:00 pm
|Recurring Event (See all)
Various Locations, Winnipeg, Manitoba Canada + Google Map
Costco invites any Mastercard cardholder to an EXCLUSIVE shopping event. Your Mastercard* grants you a one day shopping pass** Visit participating Costco warehouses in the Winnipeg region and show your Mastercard at the entrance.
---
Want to give our amazing sport a try and check #136 off your Participation 150 Playlist? Here is your chance! 3:30-4:00 You will have the chance to see what our athletes learned at our summer camps 4:00-4:30 Get in the pool and try out some synchro! Girls and boys Ages 5+ welcome
---
Join us for a free community meal at 6:30, great coffee and tea and food hampers. Making good things together. Coming up at the Bell Tower Community Café: Friday, August 11 Friday, August 25 Friday, September 8 Friday, September 15
---
Dirt Road Pilots Live at the Archambault Performance Pavilion Friday evening, August 25th in beautiful downtown Transcona.
---
Join us this Saturday, August 26 for the second anual Show 'n' Shine car show! We'll have prize draws, trophies and many in-store specials! Open to all makes and models. Pre-register at 515 Panet Road for the chance to win a Super Prize Package!
---
Come celebrate the end of summer with us at Riel House one last time before winter sets in! Visit and chat with our artisans doing historic demonstrations, participate in some family games and activities, then enjoy our main stage entertainment.
---
Hi friends and neighbours! Come on down to Jacob Penner Park on Sat, Aug 26 to celebrate our community and have a summery fantastic time! Enjoy life music by local entertainers: -Jazz on Wheels, Anne-Marie Williot and a live DJ: Lady LP We'll have a bouncy slide, a free hot dog BBQ, games, a "motion zone" from Fit Kids Healthy Kids and fun for the whole family from 12:30 – 4pm. We'll also have the…
---
Saturday, August 26 1pm – 3pm Assiniboine Park (Meet in the nature playground) All ages welcome! FREE COMMUNITY EVENT Any donations fund supplies for art programming.
---
This summer Winnipeg Trails is celebrating the progress that has been made on the Trans Canada Trail. The Great Trail connects our country through a series of hiking, biking, and paddling trails, but there is still lots of work to be done!
---
 Promoted Event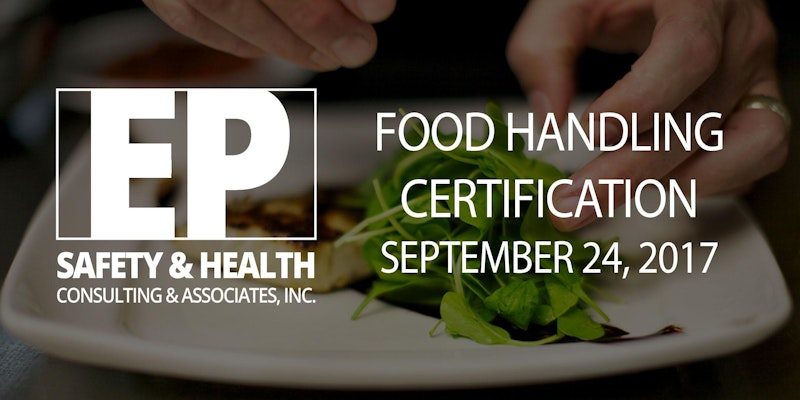 Near Winnipeg:
---
16) Morden Corn and Apple Festival 2017
August 25 & 26 @ 7:00 am-2:00 am, August 27 8:00 am-6:00 pm
Final event of the 2017 Waterfront Concert Series! Join us for a fun filled day of activities for all! 4:00 – 8:00: Kids Zone featuring bouncers, face painting, glitter tattoos, and games! 6:00: Ryan Price Magic 7:00: The B-Side Champs More info on our website here: http://myselkirk.ca/event/waterfront-festival/
---
Riding Mountain National Park Presents Doc Walker featuring special guest Madeline Merlo Free Outdoor Concert August 26, 2017, 7:00 PM. Use your free 2017 Parks Canada Discovery Pass.
---
Every Weekend:
---
Here's the summer schedule for Free Swim at various locations in Winnipeg. Note: Youth Swim is only for ages 9-19. For Family Swim, at the very least one parent must accompany at least 1 child. A single adult or child is not allowed during Family Swim.
---
Silver Spike Presents Big Slick With Whole Lotta Angus. August 25-26 Band On stage at 9:45 PM At Winnipeg's best live music destination
Put on your dancing shoes and join us every Friday and Saturday evening starting June 23 through August 26th from 7:00pm to 10:00pm on Corydon Avenue and dance under the stars!
August 25:  Free Ride (Tribute to Beatles and Grease) @ Cockburn St. S.
August 26:  Big Sap and the Sugars (Big Band , Ballroom, Latin-Salsa) @ Hugo St. N
---
22) Movies in the Park Presented by Scotiabank 
7:00 Trolls, 9:15 Rogue One