Free Things to do in Winnipeg This Weekend August 18-20
A list of free weekend events is usually posted every Thursday before 7:00 PM.
If you are planning to go to an event, please click on "More Info" and read carefully. Check if it needs RSVP or registration.  
Some events may be free but are donation based which means a donation is encouraged.  However, donations are mostly at minimal costs.  
Events that have "no cover charge" means free entry but food and drinks are extra.
In Downtown:
---
1) MEME 2017
MEME is an experience that delivers a wide array of eclectic sonic soundscapes that are intellectually stimulating and also beckoning to the dancefloor. Some of the musical styles you can expect to hear at MEME include a broad spectrum of house, techno, deep dub, psychedelic, world, nu-jazz, ambient and experimental sounds.  MEME @ The Cube is free the whole weekend.
---
Join us THIS FRIDAY, August 18 from 7 to 11pm for our LAUNCH PARTY in celebration of STAGES: Drawing the Curtain.   Stages: Drawing the Curtain is an ambitious public art project that situates nine temporary public sculptures and performances throughout the city. Presenting sculpture and performance, this public exhibition develops from the concept of the stage.  The launch party will have a drag performance, DJ set, cash bar, food, artisits in attendance,
---
Slay in Gold Lamé at our Three Year Anniversary Party! We're throwing a big 🥂CONGRATURITOS 🎉 to us for doing our thang for three years! Did somebody say nacho bar 🌮 and Tutti Frutti 🍨 for snacks? Oh yeah, we did. We also have the talented people from Capital K Distillery whipping up a few cocktails, the smooth brews from Little Brown Jug Brewing Company and the bold and beautiful Unreserved Wine. We've got DJ K Chedda 🧀 spinning all…
Join us this Friday and welcome Winnipeg's foremost Latin DJ. TEXT (204) 996-5668 TO GET ON THE GUEST LIST FOR FREE COVER BEFORE MIDNIGHT. 💃🏽
---
Join us for a day of learning and practicing the teachings of the Buddha. You can come for the morning, the afternoon or all day. There will be periods of meditation (silent and guided) as well as Buddhist teachings. Curious people of all backgrounds are welcome. No prior expereince is needed. All of the talks and meditations are given by Theravada Buddhist monks from the Buddha Meditation Centre Winnipeg. Registration is required: http://www.mahamevnawawinnipeg.org/activity-descriptions/one-day-meditation-retreat Lunch is provided for all participants at…
---
For those of you who love history and architecture, this is the photo talk for you. On Sunday, August 20, we will be hosting a photo talk by local photographer Sunny Szpak-Holly on the subject of Photographing Abandoned Buildings. The talk will be from 1:00-3:00 p.m. at Don's Photo Downtown location at 410 Portage Avenue.
---
8) Salsa Sundays at The Forks Bonus Week 6
SALSA SUNDAYS IS BACK BY POPULAR DEMAND in AUGUST!! Join us at 6pm under the Forks canopy for BONUS – week 6 of the 2017 edition of a Salsa Sundays. Music provided by the very best latin DJs Winnipeg has to offer – DJ Chilango & DJ LeoSalsero. Schedule as follows: 6:00pm Social Dancing 6:30pm Intro Dance Class with SEDC 7:45pm Dance Showcase Dancing for all until 11pm. Come join us! Thank you to all of the attendees that help…
---
Pirate, Renaissance, Steam Punk and Viking themed festival.  Live music, games, merchant sales, food and activities.With an expected attendance of over 3000 people, they will be able to browse through merchant tables, information booths, arts and crafts and enjoy the variety of entertainment.
---
We are celebrating 5 incredible years!! Come down and party with us! There will be a ton of fun for the whole family. Games, free classes, entertainment, prizes, giveaways, food, and more!
---
PICNIC IN THE PARK, 2017 A community celebration by the North End Community Renewal Corporation and our Community Partners!!! New logo art by Aurora Penner!!! — 1:00 PM – Opening 2:30 PM – Community Yoga with Spirit Fusion 2:00 PM – Nic Nieves 2:30 PM – Graffiti Art Programming 3:20 PM – Family Games! Three legged-race / Tug-o-war 3:50 PM – Double The Trouble, featuring Youth Jiggers 4:30 PM – Family Activity! Water ballon toss / Egg toss 5:00 PM…
---
Free Open Mic starting up again. Open to all ages and skill levels. Features a performance by our house band, Willem!
---
Come Try Ringette Day is a FREE event for children aged 3 to 10 who want to try the sport. We will be doing a draw for one 2017/2018 regular ringette season registration and a draw for one equiment starter bag. All participants who attend the Come Try and reigster as a first time participant with their local association will be entered in the draw. Draw will be done in October. Pre-registration required for this event www.cometryringette.ca
---
For this Combat Game we will be joining the 3rd annual Open Cross Games in Assinaboine Park! Join together with us and several other LARP/Hobby groups inlcuding the SCA and Wildgard. This game is free and all players who attend will earn 20 gold for their team. We will have gear and tabards available as usual and will be trying out a new field game-type as well as very likely joining in with some of the other groups games. Checkout…
---
 Promoted Event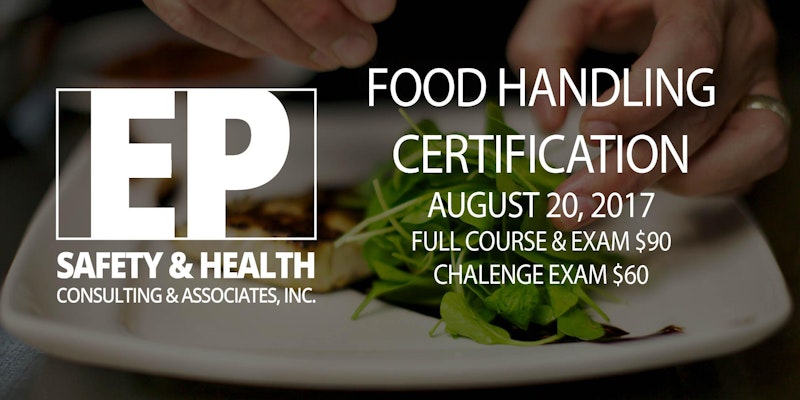 Near Winnipeg:
---
Family Pop-Up Adventure Play Event  Join the folks from Pop-Up Adventure Play, The Manitoba Nature Summit Inc. and Brant-Argyle school for 3 hours of pop-up adventure play. This event is free of charge but please pick up tickets from Eventbrite so we know how many snacks and beverages to bring! This event will be start at 10:30 and end around 1:30. Snacks and beverages will be provided. Please bring some loose parts along with you for the event! The Manitoba…
Every Weekend:
---
Here's the summer schedule for Free Swim at various locations in Winnipeg. Note: Youth Swim is only for ages 9-19. For Family Swim, at the very least one parent must accompany at least 1 child. A single adult or child is not allowed during Family Swim.
---
Starting July 17th until August 18th the Winnipeg Skateboarding Outreach Organization, in conjunction with Sk8 Skates, will be hosting free skateboard lessons for beginners at the Plaza at the Forks Skatepark. The lessons will run every day from 10:30am-12:30pm. It is mandatory that participants bring a helmet, but skateboards will be available for use. Each participant (or their legal guardian if under the age of 18) will be required to sign a waiver at Sk8 Skates, located at the Forks Market.
---
Silver Spike Presents.  Band On stage at 9:45 PM At Winnipeg's best live music destination.
Put on your dancing shoes and join us every Friday and Saturday evening starting June 23 through August 26th from 7:00pm to 10:00pm on Corydon Avenue and dance under the stars!
August 11:  The Tune Raiders (50-80's Rock) @ Lilac St. S.
August 12:  High Profile (Ukranian and Modern Dance Music) @ Arbuthnot St. N
---
20) Movies in the Park Presented by Scotiabank